Assess candidates
quickly, easily, and fairly
Your trusted assessment platform to help make informed people decisions.
6,000+ companies use Test Partnership candidate assessments















Get trusted realtime performance data
Get job performance insights using fast, accurate, and valid candidate assessments
SME recruitment challenges
Small applicant pools mean that SMEs can't be wasteful with their candidates the way that larger employers are. Attracting candidates is hard for small companies, so screening decisions must be made based on the best available evidence.
Bad hires damage your business
One bad hire will slow down a larger employer, but for a small company, a single mis-hire could make or break the company's future. For start-ups and scale-ups, it's even more important to get hiring right.
Avoid the greatest risk of mis-hiring from conventional screening methods with psychometric assessments.
Budgetary demands
Charities operate on a foundation of altruism, creating a positive impact on the communities and causes they serve. Staff must be not only skilled but also deeply aligned with the charity's values and goals.
Charities cannot afford the luxury of trial and error in their hiring practices. Psychometric testing can highlight the most altruistic and strongest candidates in your hiring pool.
Unpredictable volumes
Moderate volume recruitment is the least predictable form of recruitment when it comes to applicant pool size. You simply don't know whether you will receive 10 applicants, or 100 applicants per role, making it very difficult to forecast.
TestPartnership's psychometric testing platform flexes to your business' needs and recruitment demands.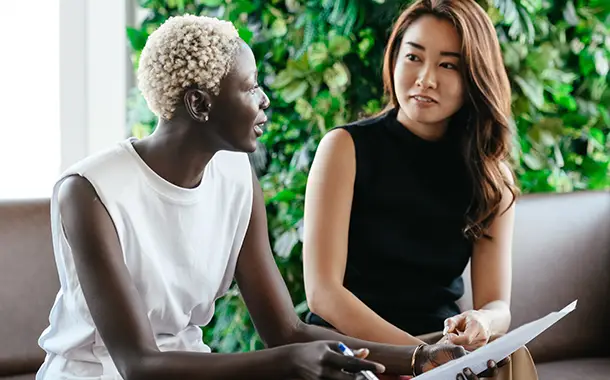 High volumes
Naturally, large employers must contend with high volumes of candidates. If managed improperly, this places a huge administrative burden on HR teams, reducing the HR team's ability add value elsewhere.
Psychometric testing can ease that burden by providing much needed information on each candidate's ability in addition to their CV history.
1
Choose your assessments
Select the perfect set of assessments for your role.
2
Invite
candidates
Automatically send email invites to the candidates you add, or share a link.
3
Review
results
Easily sort and export results from your dashboard, or download reports.
Screen reader compatible
Reasonable adjustments
Contrast and text settings
Fair across protected groups
DIVERSITY AND INCLUSION
Fair and inclusive
Comply with equality guidelines and be confident our assessments do not unfairly discriminate.
Our test development process includes trialling our questions on tens of thousands of participants from mixed backgrounds. All our assessments have robust evidence to prove they do not adversely affect protected groups.
Easy invites
Several easy ways to invite candidates to take your assessments.
Positive candidate experience
Our adaptive algorithm makes sure each candidate sees only questions uniquely matched to their ability for a positive candidate experience. Positive and pleased candidates perform at their best.
Candidates are invited via email to accounts automatically created for them by our system. This ensures a smooth process from receiving the invitation to completing an assessment. We also provide self-registration options, further streamlining the process from viewing the job posting to submitting an application and completing an assessment.
Candidates can be invited individually or in bulk via a CSV upload using our intuitive template provided. Our system handles the rest and automatically sends candidates their login details and invitations to assessments.
Smooth integration with your favourite ATS
We integrate with your ATS, CRM, EMS, HRS, or any other software solution. Our software engineers have integrated with some of the biggest ATS providers and we regularly write fresh integrations.
We want to make your life easier, and seamless integration is at the heart of this.
See our API docs
96%

Client support satisfaction

6,000+

Companies use
our assessments

100%

Data security compliance

80%

Reduction in time to hire

200,000+

Candidates assessed each year

98%

Candidate assessment
completion rate
Assessments led by science
Proven and trusted online assessments to quickly identify numerical reasoning ability. All our assessments use robust science backed up by documented research and development.
Our qualified in-house business psychologists have been developing psychometric tests for over 10 years. They push for innovation and are regular lecturers at Birkbeck, University of London. Our psychologists have developed advanced expertise in the latest psychometric methods including item response theory including the Rash model. Our expertise means we are often used by other psychometric test publishers to help them build or improve their psychometric assessments. By working with Test Partnership you get industry-recognised expertise from qualified business psychologists.
Industry-leading accuracy
Our commitment to industry-leading accuracy means that every data point is a reliable guide for your decision-making. We've fine-tuned our assessments to be precise, so you can have confidence in the outcomes. With our proven and trusted online assessments, you're not just getting data; you're getting actionable insights that can shape your future success. When accuracy matters, you can count on us.
You want to be sure you are not unfairly discriminating against any candidates, and all our assessments have robust evidence to prove they do not adversely affect protected groups. Our test development process includes trialing items on tens of thousands of participants from mixed backgrounds, and our research shows 'Cohens d' effect sizes better than industry best-practice. You can use assessments safe in the knowledge that they are fair and unbiased.
The strongest predictor of success
Research, including large meta studies, has repeatedly shown that cognitive ability is the strongest predictor of workplace performance (Schmidt & Hunter, 1998). To find the best employees you need to assess for cognitive ability, and Test Partnership assessments accurately measure cognitive ability at every level. Cognitive ability correlates with job performance better than any other indicator including interviews, past experience, and degree classification. By using our ability tests, you can confidently identify the best candidates and predict future success.
Ability testing in recruitment
Aptitude, cognitive, and intellect tests are globally prevalent psychometric assessments.
Used for grads, managers, and professionals in recruitment, these tests continue to grow in popularity, playing a pivotal role in early-stage selection procedures.
Recruitment ability tests
Game-based assessments
Game-based assessment, a prominent term in HR, is gaining traction in employee selection.
Initially used for attraction, it's now a unique component in the recruitment process, transforming the way organisations identify and engage top talent.
Game-based assessments
Improve employee D&I
Diversity and inclusion are vital for a thriving workplace, but bias in hiring hinders progress.
Bias in hiring, particularly during interviews, is a critical issue that needs proactive addressing to create a truly inclusive workforce across any organisation.
Diversity and inclusion
Tried and trusted
Join a community of over 6,000 global companies using Test Partnership assessments to help them hire the best people quickly, easily, and fairly.
"Great customer and client service, super responsive account managers and tech support. The testing platform is extremely easy to use."
"A reliable tool that helps us hire the best talent in the market. It gives us an overall view of the candidate's performance in real-time."
"The Test Partnership team are incredibly helpful - and quick to respond (we're talking within minutes!)"
"The site can be personalised, is easy to navigate, and the ability to make your own tests is very beneficial."
Test Partnership has a large library of sophisticated tests that we can implement quickly. The team are great and always on hand with a speedy response.
"In the new age of remote workers, and hiring through teams etc. TestPartnership is an excellent tool to evaluate a candidate. Test Partnership is solving the lack of meeting candidates face-to-face."
"Test Partnership's assessments have been a great way for us to easily screen and test candidates. It's fast to use and we highly recommend it."
Data protection and compliance
Industry-leading security and protection of your data
Secure servers
Our secure servers are ISO 27001 certified with VPN tunnels and firewalls to prevent unauthorised access.
GDPR + DPA 2018
We take an active approach to data regulation compliance with documentation, evidence, and logging.
Protect data
Our data maps enable data segregation and classification. You can optionally strip-out personal data.
Access controls
You get 2FA and account-level role-based permissions. Control which users access different areas.
Pre-built integrations to simplify your workflow.
Test Partnership is integrated with all popular ATSs including SmartRecruiters, Workable, Greenhouse, and many more. Our developers are also on-had to create custom integrations for you.
Automate your hiring workflow using seamless integrations with your HRISs or ATSs.